click the information icon below for image info, availability and pricing may not be current
Land & Light & Water & Air 2015 : Nancy J. Hayden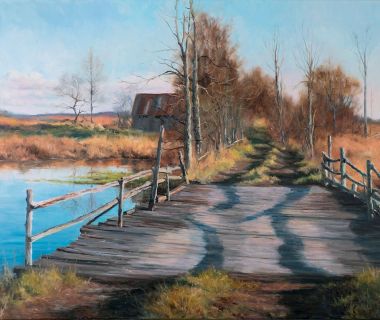 Our Annual Land & Light & Water & Air is once again presented in 2018. This is our most anticipated show of the year and is the one show in which we invite a judge and award prizes. The Alden Bryan Medal goes to the Best In Show. Artists wait all year to present their best works in this exhibit. 100+ works of art fill the main gallery, and are sure to delight and engage you.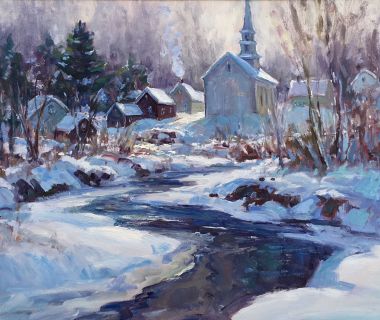 Alden Bryan painted Vermont and the Lamoille Valley with love and caring. We decided to invite a handful of artists to revisit some of those paintings, and the places they represented, and give us their view of Vermont. Selecting just a few of Alden's paintings, each place is revisited and painted by multiple artists. Contrasts in history, interpretation, and style are revealed in these groupings of paintings in the Middle Gallery for this show.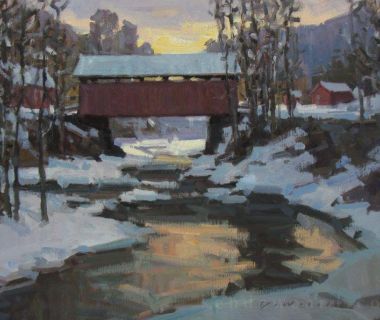 Legacy 2018 is full of new works by the best selling artists of 2017! New artists in Legacy 2018 include Dianne Panarelli Miller, Ken Dewaard, Irina Rybakova, Dennis Sheehan, Tom Adkins, and SSam Vokey. They join returning favorites, Eric Tobin, Andrew Orr, TM Nicholas, Julie Y Baker Albright, Jeanette Fournier, Bob Aiken, Susan Bull Riley, Tom Nicholas, Mark Tougias, Fiona Cooper Fenwick, Chris Magadini, Mary Martin, Jayne Shoup, and John Clarke Olson.