click the information icon below for image info, availability and pricing may not be current
GEMS 2016 : Monique Dewyea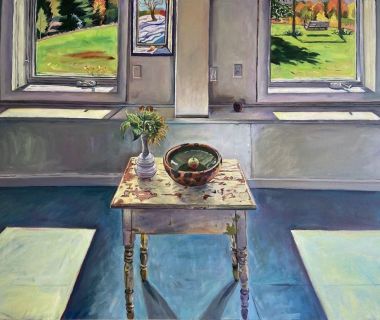 After more than a year of Covid-related lockdowns and far too much time spent isolated within our homes its time for our artists to share their creations depicting their interior spaces. Subjects range from rooms of a home or work space, looking out a window onto the landscape, inside a barn, inside a covered bridge, and a variety of other interior spaces. Diverse and creative this show has been combined with Main Street in the front two galleries for a dynamic reflection of this past year, and a celebration of now gettng outside again.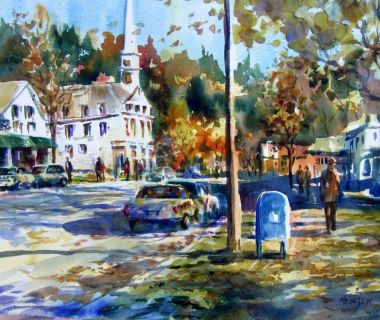 Main Street is exactly what the title suggests. The main street of New England cities and town. From urban areas to quintessential villages, main streets will be featured in this show. Come see works in which the artist represents the diversity of New England's Main Street landscapes and streetscapes. Paintings reflect the character and distinctiveness of their location, from architecture to landscape. We have combined this show with 'Interiors' as a reflection of this past year wpent mostly inside, and our ability to get out into the community again.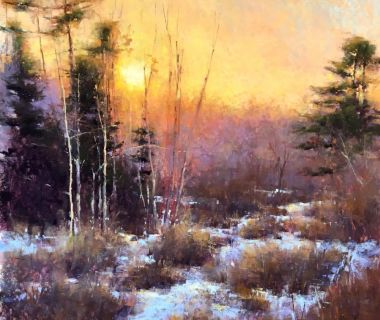 Our 2021 Edition of the Legacy Gallery starts the year in both the Main and Middle Room galleries through May 2nd. This year's collection of Legacy artists includes Tom Adkins, Jacob Aguiar, Robert Aiken, Zufar Bikbov, Mark Boedges, Charlie Hunter, Erik Koeppel, Susan Larkin, Barbara Lussier, Mary Martin, T.M. Nicholas, John Clarke Olson, Andrew Orr, Susan Bull Riley, Daryl Storrs, Eric Tobin and Mark Tougias. Alden and Mary Bryan round out our Legacy Artists which is shown all year, starting in the front two galleries and moving to the East Gallery May 6th.